Who Was Bobo?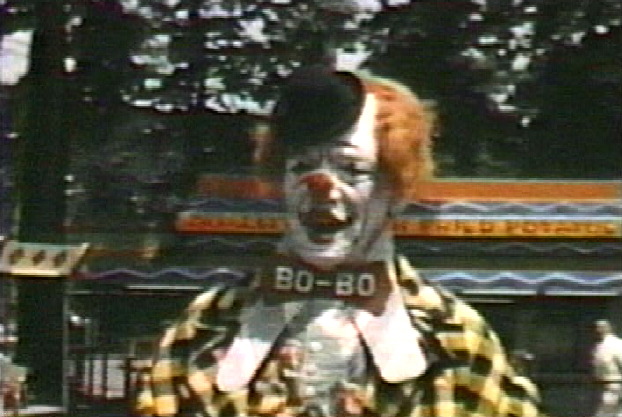 Honk Bobo's nose to read all about his unusual story, and the odd worm that is making him famous. Definitely weird, and perhaps a bit on the Scary side!
Love Letters to Bobo
Over the years, Bobo and I have received a lot of e-mail and guestbook signatures. Some have been funny, while others carried a more sinister tone. Of special note is clown Linda, from "North of the border", as we say here in the U.S.A., and if you click on the beating heart below, you can literally spend hours reading all 28 "Letters from Linda".

Bobo's Cool Clown Links
Listed HERE are some of the best clown links on the web!
Today is .


people have visited Bobo World since Sunday, June 14, 1998. About 8,500 came before the counter was reset in 2000. On January 25, 2002, the counter was reset again after another 8,467 visitors.

Bobo World was last updated on .

WOW!!! Bobo World was Gary Craig's Hot Site of the Day on Thursday, November 4, 1999. Thanks, Gary!!! (This website is no longer online.)
The Main Attraction!

Click on the kissing and winking clown to see the home movie shot in the 1950s that was the inspiration for this website!




Think Way Different.
Kind of fitting, don't you think? The bite out of the Apple® logo is in the same spot where the worm comes out of Bobo's apple!
Bobo's Mailbox



Put a note in the bottle
and float it to:
bobo_world@hotmail.com
Bobo World, U.S.A


Juno? Free Internet E-mail Service
©1997 Bobo World Productions
This website is intended soley for entertainment, and any attempt to take it seriously will get a raised eyebrow and a chuckle from the author. Any similarities of the character portrayed here to any clown named Bobo, either living or deceased, is purely coincidental. Use of the likeness of Bobo the clown in any form, electronic or otherwise, is strictly prohibited except by permission of the author. If you use one of the clown images, it must contain an imbedded link back to Bobo World in the code. The author of Bobo World does not control the content of "Bobo's Offbeat News", and is therefore not responsible for material which may be deemed inappropriate by some viewers. The Apple logo and the name "Mac" are trademarks of Apple Computer, Inc., registered in the U.S. and other countries. Juno and the Juno Logo are licensed trademarks of D.E. Shaw & Co., L.P. and/or Juno Online Services, L.P.